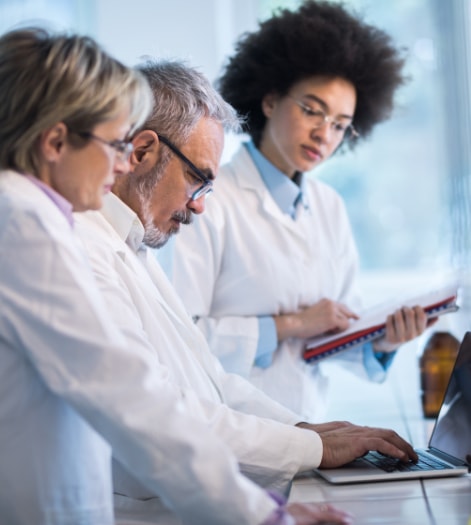 Our mission
We believe cloud technology can make a huge difference for research teams.
At Keralia, we believe that cloud technology can make research more efficient. As it has already done in most other business areas. That's what digital transformation and the "digital lab" concept are all about.
And that's what we're striving for.
We aim at enabling the digital lab by delivering a collaborative cloud software platform that helps corporate and academia research organizations transform daily work in their labs and move faster from ideas to results.
We're building our solutions on ServiceNow, one of the most advanced and innovative cloud application development platforms on the market.
For a better research.
For a better future.
Our values
A people-centric and challenging vision for the company future
We're continuously working on maintaining an open and interactive company culture. A culture fostering the pursuit of excellence and innovation that creates true value for our people and customers.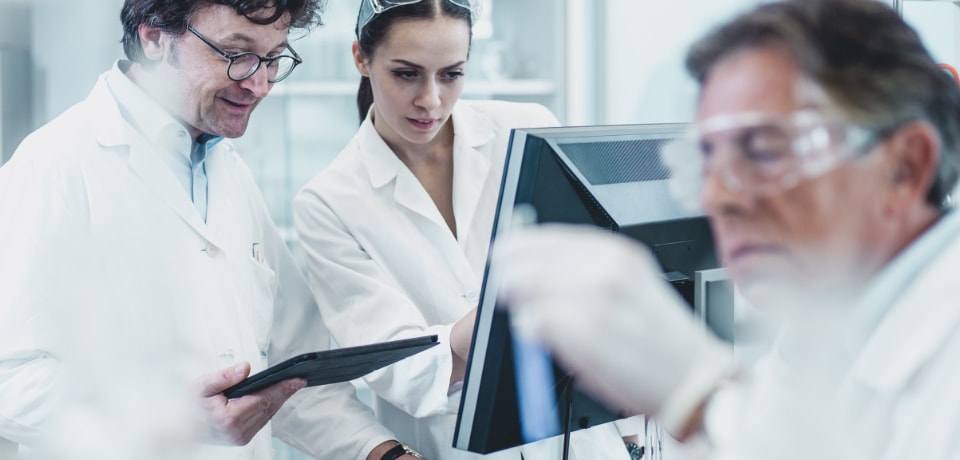 A stimulating workplace
We're encouraging people to speak their minds and actively contribute to company life.
We're pushing people to get out of their comfort zones and take initiatives.
We're committed to foster their personal development and continuously train them along their careers with us.
Striving for innovation
We're constantly looking for innovative ways to address our customers' challenges.
We believe innovation isn't just about technology. Proven best practices in IT management can work for research too.
We're closely working with ServiceNow to leverage their innovative technology for the specific needs of research.
Always with a team attitude
Teamwork is at the core of everything we do. We like smart people, but we think we're always smarter as a team.
We extend our team attitude to the work we do with our customers. We'd rather co-design our solutions with a mixed team.
Our

Team
A multidisciplinary team
We've assembled a smart starting team, blending hands-on research experience, cloud software design and development know-how, ServiceNow expertise and marketing and business savvy.
We're working on quickly expanding this team as our business grows, without compromising our company's culture and values. We're particularly sensible at preserving a good balance between our marketing capabilities, i.e understand research's particular needs and constraints, and our technical ones, i.e understand and develop software. We like to remind ourselves that technology doesn't mean anything until it solves an actual customer problem.
CONTACT US