Does this sound familiar?
At a time when expectations regarding research have never been higher, research teams are relying on broken IT systems
Multiple resource management systems
According to one of our studies, over 80% of research organizations still use several different core facility management and scheduling systems. This makes it very complex for users to get the resources they need to run their projects and it's counterproductive for the whole organization. Our research shows that, on average, scheduling systems can impact 25% of total experiment workflow time.
Manual processes across various IT silos
Legacy IT silos and lack of integration make it cumbersome for teams to cooperate on research projects. Data integration and management workflows relying on manual re-entries are error-prone and slow down projects. This puts a heavy burden on research organizations at a time when cooperation becomes indispensable to tackle increasingly complex problems and drive innovation.
Gaps in traceability and reproducibility
90% of researchers are still working on paper notebooks to design and document their experiments. Experimental data is fragmented over incompatible systems, leading to time-consuming consolidation work when results need to be documented and made available. Traceability, reproducibility, capitalisation and sharing of knowledge are challenging, even impossible when data is lost because of people leaving with their notebooks or when one can't decipher hand-written notes.
Complexity and high costs of data management
Bridging legacy systems to facilitate the flow of data isn't easy. Maintaining those bridges comes at high costs as technology and business needs keep changing. And this leaves users with the complexity of juggling with various systems and sometimes dated user interfaces. At the end of the day, this translates into poor user experience and lack of agility.
new

Lab

One single collaborative cloud platform offering a 360° view of your research portfolio Ideas I Projects I Experiments I Resources I Data I Knowledge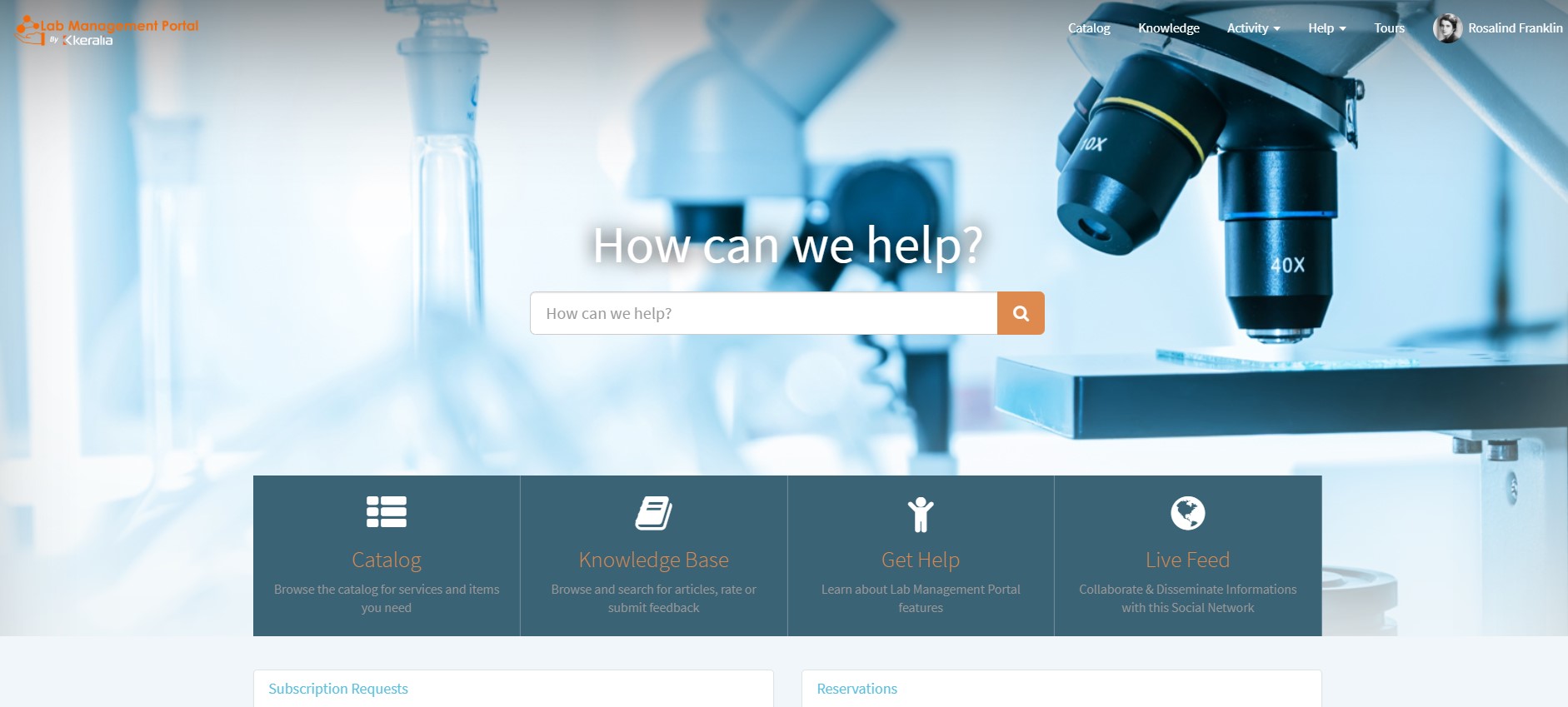 newLab Core Management
newLab Core Management is the next generation of core facility management systems, offering to core users a truly service-oriented experience matching the very best internet consumer services. And if you're a core manager, newLab Core Management comes with powerful workflow automation and reporting capabilities that help you optimize your technology infrastructure and save time to focus on innovative uses of technology to improve research.
One single portal to access all instrument and service catalogs available to your research community
Intelligent workflow automation for optimal request management and reduced administrative workload
Powerful search engine to help match applicable protocols, relevant knowledge and instruments
Configuration management database providing a consolidated view of all instruments to optimize capacity and investments
Intuitive reservation system including an interactive floorplan graphical display to locate and book your devices in a couple of clicks
Easily customizable dashboards for instrument management, utilization and billing management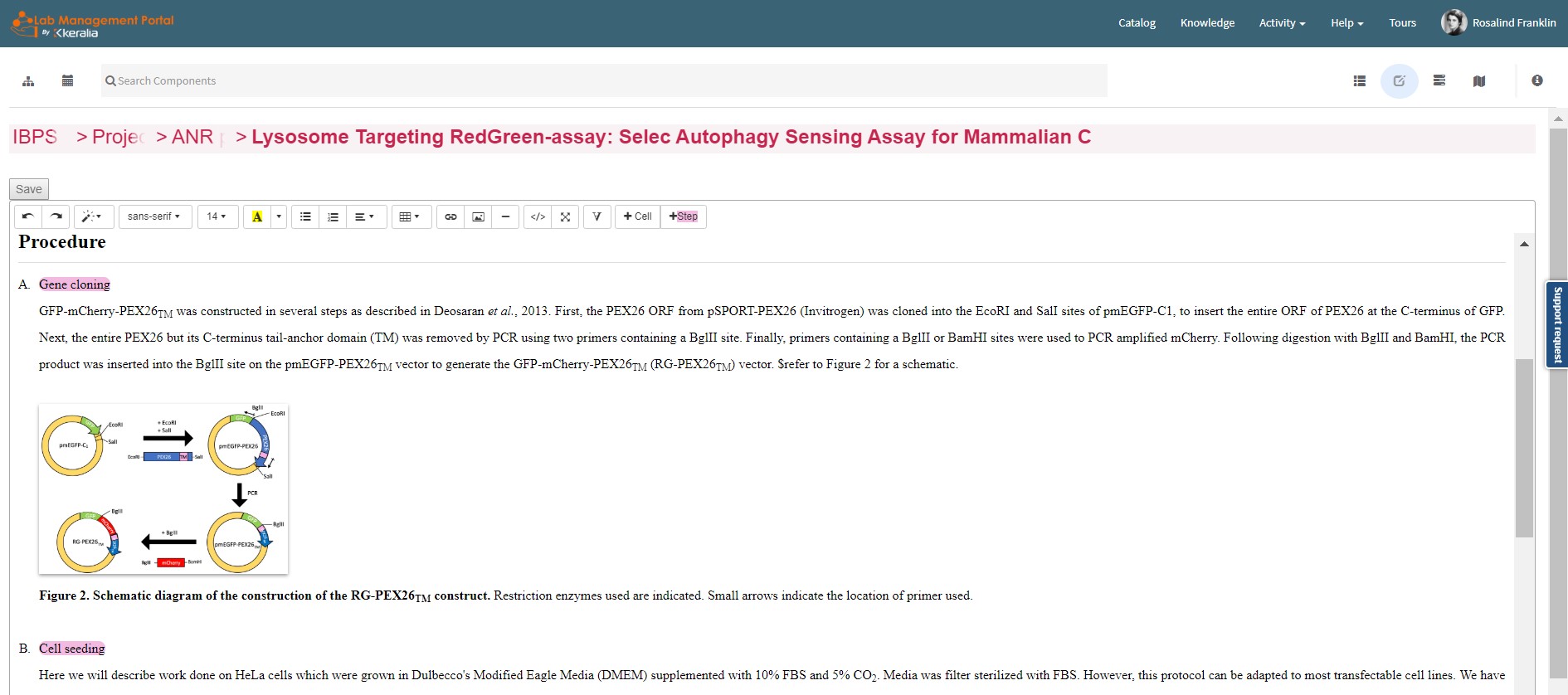 newLab Experiment Management
newLab Experiment Management is a collaborative ELN (Electronic Lab Notebook) that helps you design, record, document, execute and retrieve experiments. Teams can work together on the same experiments and easily share protocols, data and results. Instruments, reagents and consumables are automatically reserved by the application once the experimental protocol is completed and scheduled.
One single database recording every single experimental task for guaranteed traceability and reproducibility of your research
Intuitive protocol editor enabling the creation of dynamic links to instruments, samples, consumables, metadata, etc.
Powerful and simple search engine for easily retrieving all your experimental data in a couple of clicks
Open integration architecture for connecting your instruments, preferred data analysis apps and data management platforms
Built-in inventory management for lab's consumables and reagents
Strong user profile and data protection management assuring that your data and knowledge can only be seen by authorized people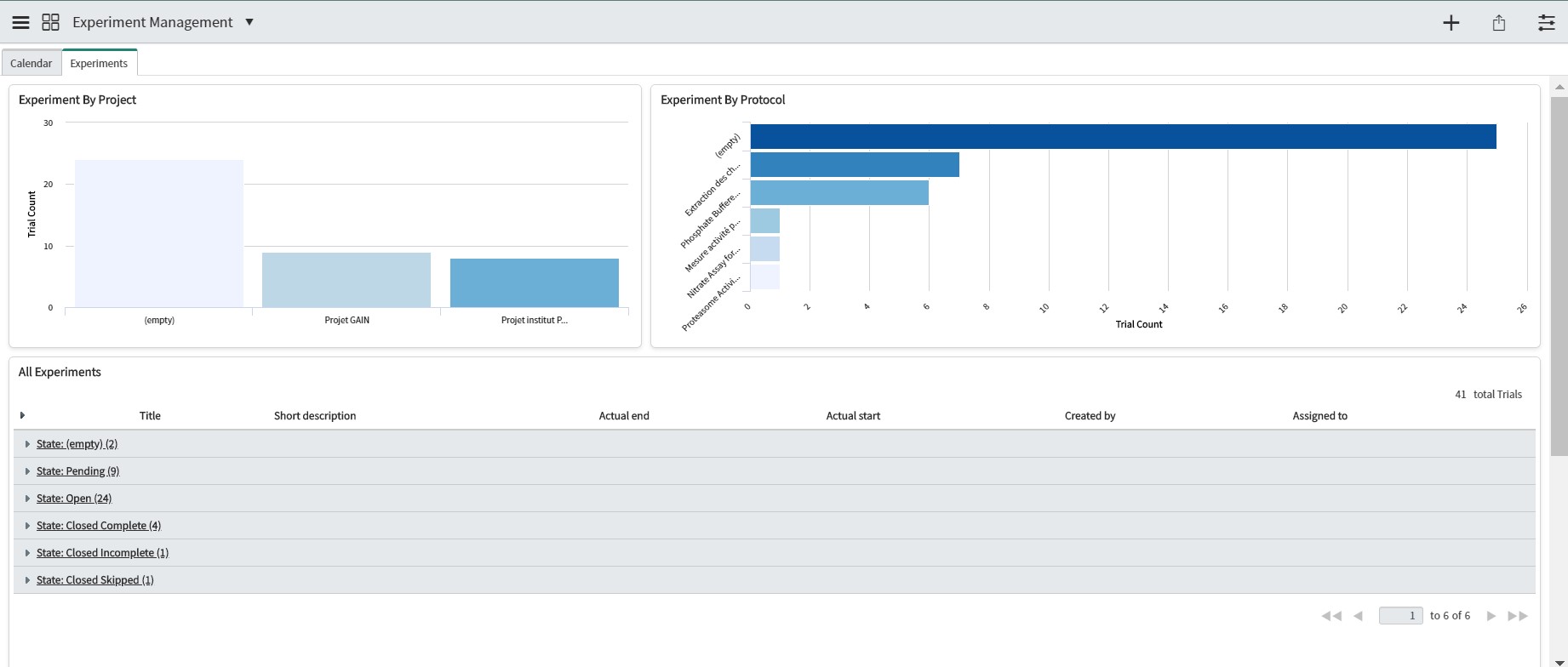 newLab Project Portfolio Management
Project Portfolio Management (PPM) is a ServiceNow application tailored by Keralia Tech to suit the needs of research organizations. PPM covers the whole innovation lifecycle, from ideas to demands to projects, providing one single location where ideas and demands are captured, evaluated and prioritized . PPM offers both execution-level project and resource management features for project teams, and strategic-level portfolio management features to support investment decisions.
Comprehensive management capabilities of portfolio and programs, for preparing, building and approving budgets
Easy creation of project templates and workflows to save time and enforce the application of best practices and policies
Comprehensive view of projects' tasks and experiments, with dependencies and timelines, through the project workbench
Comprehensive view of capacity, availability and utilization of resources, plus automatic roll-up of timesheets to project actuals, resource and cost plans
Embedded social networking and collaboration capabilities to improve teamwork and effectiveness
Mobile access to check real-time project status and update tasks